How to have a wedding on a shoestring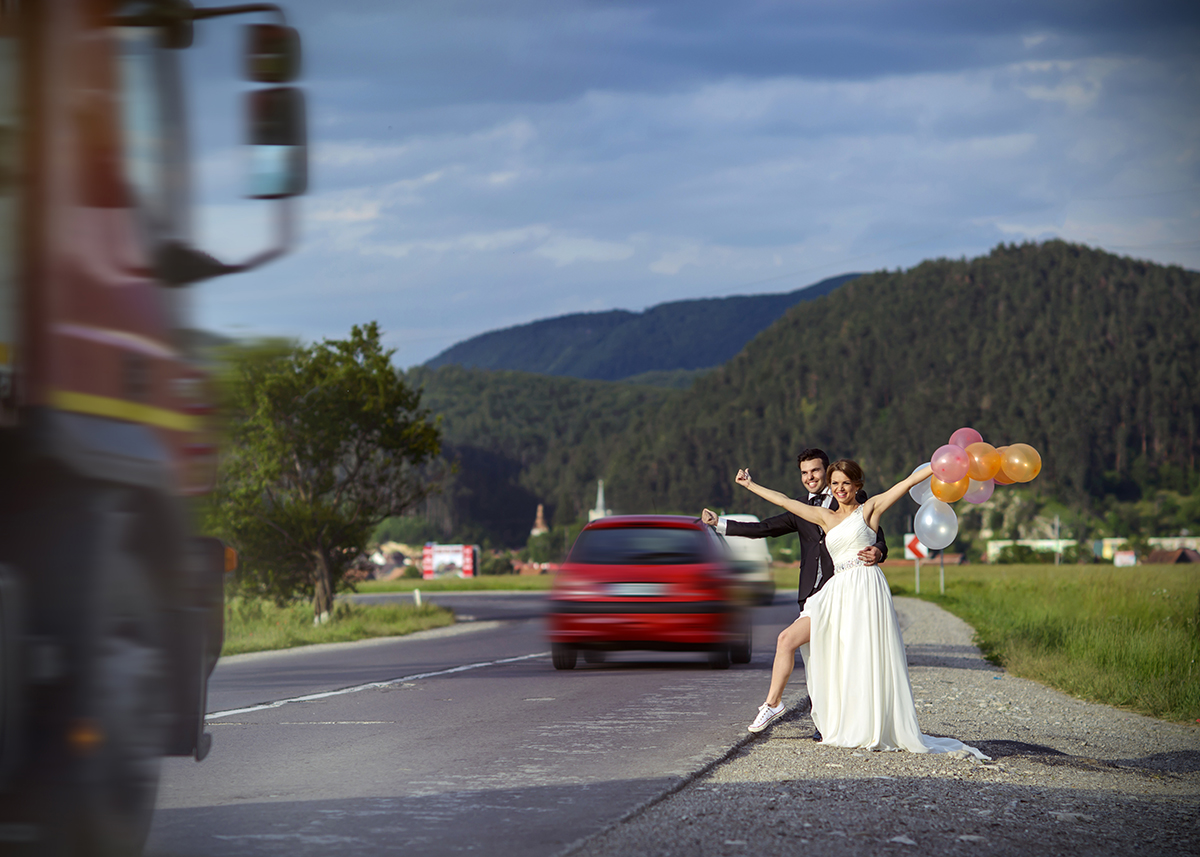 "That wedding would have been so much better if only the napkins had been monogrammed." said no guest ever.
Everybody wants to have a cheap wedding, but no one wants to have a wedding that looks like a cheap wedding.
Ultimately, weddings are about you and your partner, your undying love, and your gratitude to all the wonderful people in your life who helped you make your romantic dreams a reality. A wedding is also one day, and can become quite an excessively expensive day if your spending goes unchecked.
What is the average cost of a UK Wedding? £27,000
Knowing that the average cost of a wedding in the UK is £27,000 and that one in three couples go into debt for their wedding day should be enough motivation for anyone to do whatever they can to avoid starting the next big stage of their life in debt.
The idea of 'keeping up with the Joneses' has a lot to do with the changes in UK wedding culture, and it's not helped by TV shows like Don't Tell The Bride, where spending ONLY £12,000 to plan a wedding is seen as a challenge!
Yes, it'd be lovely to have a designer suit and flowers done by the same florist who 'did Meghan's wedding'. But ask yourself this: would you put yourself into debt because you wanted a Lamborghini? Would you splash out on a five star trip to the Bahamas that you knew you couldn't afford? A wedding is no different and a great wedding doesn't have to be super expensive. It is best to stay within your means and a 'bare-bones' celebration is the best way to do just that.
More than half of brides say they regret spending so much on their wedding. The biggest waste of money is flowers, followed by general decorations, according to brides. They also felt they spent too much on food and drink, while men thought the wedding dress was the biggest excess.
Who shells out the most towards the big day?
To get married, you need to be:
16 or over (you need your parent's permission if you are under 18)
Free to marry or form a civil partnership (single, divorced or widowed – i.e. not currently married to someone else)
Not closely related to your partner
What do you need to get married in the UK?
Inform your local register office
Have a religious or civil ceremony at least 28 days later
Have at least two witnesses present
Exchange vows or some formal wording
There is more information on the differing rules for religious ceremonies on the Gov.uk website.
To get married in the UK, what do you need to pay for?
Registering your marriage in the UK
First, you'll need to pay to register your marriage or civil partnership. The registrar's fee for the solemnisation of the marriage will depend on when the marriage is due to take place. Monday to Friday, 9am to 5pm - £36.00 compared to £216.00 if on Saturday after 5pm.
The cost of a Christian wedding
To marry in church, the cost is a little steeper. Official church fees (rising two percent with inflation this year!) are £496 in total. A couple of hidden costs are the publication of the marriage banns (£30) and a certificate of the marriage banns (£11). Also, some churches may require that you attend a marriage preparation course in which you will be given advice on how to have a successful marriage and discuss potential areas of difficulty such as children, conflict, communication and (of course) money. There may be an additional cost associated with attending a marriage preparation course.
The cost of a Muslim wedding
For a Muslim wedding, the cost of a Nikah ceremony, where the groom proposes to his wife in front of witnesses, can cost between £100 and £200. This amount is dependent on the mosque, and if you want to have a Nikah, remember it's not legally binding under UK law. In addition, you need to go and get officially married at the registry office, with two witnesses, and pay normal register fees.
The cost of a Jewish wedding
If you're having a Jewish ceremony, you can get married anywhere, as long as it's under a Chuppah (awning). It doesn't need to be in a Synagogue, so can be in a farmhouse, cinema, or even just at home in the garden. Like Muslim weddings, there is no fixed rate for an officiating Rabbi, and you should check with your Synagogue.
With all other religious weddings, no matter what the cost, you'll need to register at the register office at least 28 days in advance, and pay the fee we mentioned above to get a marriage certificate.
If you're not having a religious ceremony, it's certainly cheaper to organise a register office wedding: there's only one ceremony to put together.
If that sounds annoying, just be glad you're not based In the U.S, where it's common to tip whoever officiates your service. Thankfully, this practice hasn't spread to the UK…yet!
It's easy to save costs when getting married. Before you say 'I do', make a list of what's absolutely essential. You'll find that actually, as nice as they are to have, a dress, cake, wedding photographer and even a venue aren't absolutely vital. A register office, two witnesses, some heart-felt vows and a loving partner are all you need.
Finding a budget wedding venue in the UK
In the UK, laws are surprisingly strict about where you can get married. You can't get married in a park or on a beach (you can in Scotland), and you can't marry in a non-permanent structure. This is why getting married in the grounds of a stately home is impossible (although you can do this as a gesture, provided you've already received the marriage contract).
For a super budget wedding, you could marry at the registry office and have a picnic with friends afterwards. There are plenty of websites filled with cheap wedding ideas: (Money Saving Expert, Confetti and The Guardian). But having a frugal wedding doesn't mean you can't have the basics. To cut costs back, just cut back on an expensive venue, and have the celebration elsewhere maybe in your parent's garden instead.
All of those little final touches which add extra cost? Forget about them. There is only one person who will even notice them, and that is you! Think about when you have gone to other people's weddings. Did you remember the choreography of the first dance, the intricate design of the table centrepieces or the gilding on the cake stand? Probably not. Your memories were of the happy couple, the guests you had fun with and how funny the best man's speech was!
The best way to save money on your wedding budget is by stripping away all the unnecessary components, and remembering what it means to get married. So put down that fascinator, throw away the brochures for expensive cake decorations, and look at your spouse-to-be. Starting your new life together free from debt with happy memories of your wedding day is definitely the best way to go.
Wedding Budget Breakdown
Legal Wedding Requirement
Registration
Marriage Certificate
Optional Wedding Requirements
Wedding venue, Reception venue, Wedding flowers, Bride's dress, Hair and make-up, Bridesmaids' outfits, Groom's suit, Food, Drink, Transport, Shoes, Jewellery, Favours, Gifts, DJ or wedding band, Rings, Cake, Invitations, Photographer, Wedding insurance
Hitched has a full breakdown of the optional wedding requirements.
That's right; there are so many things you can leave out if you're planning a wedding on a shoestring!