Discover the prices that are actually falling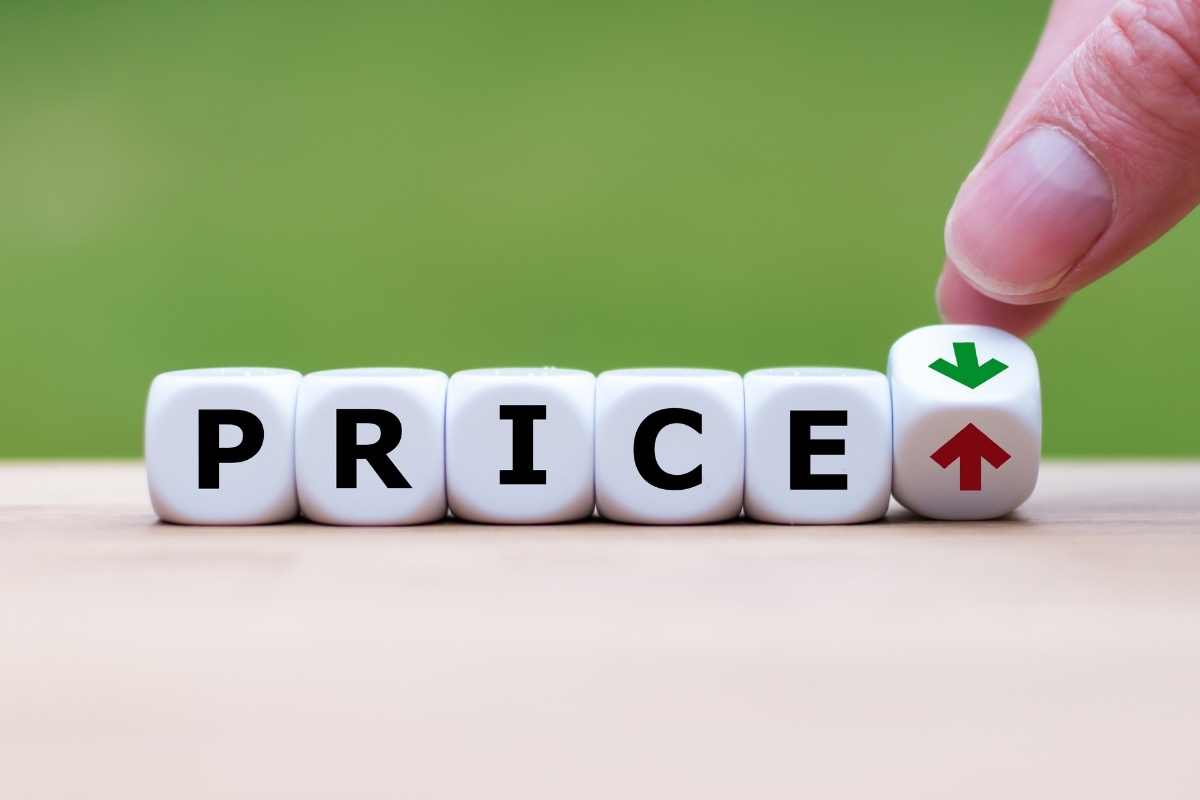 Inflation is hitting all of us hard, with costs of essentials like petrol rising by as much as 85%. Drivers are paying £16 more for a tank of fuel than they did this time last year, while rail fares will rise by 3.8% in March this year At home, the energy price cap will rise by £693 to £1,971 from April, while the trip to the supermarket seems to cost more every week.
Its official. Inflation - the technical measure of price rises - is currently running at 5.4%, the highest rate for a decade and may be set to get even worse.
But although the majority of prices are undeniably on the up, there are some items that may actually be falling in cost.
But what exactly are they?
Good news for Italian food lovers
While the overall picture for UK consumers is still one of price rises, there is some great news for fans of Italian food.
Prices of pizzas and quiches fell by 7.6% over the past year, according to the latest figures from the Office for National Statistics – the government's official source of information.
That is because of falling prices of a key ingredient – flour. This cost 10.3 % less by the end of 2021, thanks in part to a very much better harvest than the previous year.
Pasta prices dropped by 5.2% in the period as well, for the same reason, making spaghetti a great basis for a family feast.
Oddly the price of bread and bakery goods, which of course also rely on flour, rose 1.5%.
It could be time to plan an Italian evening or two if you want to keep your grocery prices down. Unfortunately, the cost of a bottle of wine to go with it has gone up by an average of 2.5%.
Other foods have fallen
There were some other surprising falls in the cost of food and drink prices.
For example, dried, salted and smoked meats fell in cost by almost 1%. Fresh fish at the fishmongers counter, processed fish and seafood all showed similar falls.
Potato prices fell too by just 0.4% - but sadly with the increase in the cost of the energy it takes to run a fryer, you can't expect any savings at the local chippy.
Vegetable prices dropped by 1.4%, so by shopping around, you could make some savings if you can persuade your family to go veggie. Fancy a bit of cheese? Some domestic cheeses cost less than they did a year ago.
Need to buy insurance?
The lockdowns have had one positive effect – on the cost of insurance. Because people were going out very much less, the insurance companies faced far fewer claims for house content insurance. With the roads empty as people worked from home and could only go out for essentials, there were far fewer claims on car insurance too.
With less to pay out, the insurers could afford to charge less for the cover they provide. So contents insurance fell in cost by 6.7% and motor cover by 4.4% - although as always, you should shop around to get the best deal if you are renewing.
What else is down?
The official statistics show some other prices have fallen, although in many cases it is hard to see exactly why. Children's shoes have fallen in price, despite the fact that the adult equivalents have increased by 2.1% for women's footwear and 2.3% for men.
Gardening and DIY remains as popular as ever, but surprisingly the cost of house and garden tools has continued to fall. Early 2021 saw drops of 7.8% and there are signs that costs dropped by a further 1.5% since.
Good news about prices is hard to come by just now – but at least its not true that the price of everything has increased!