Have a merry eco-Christmas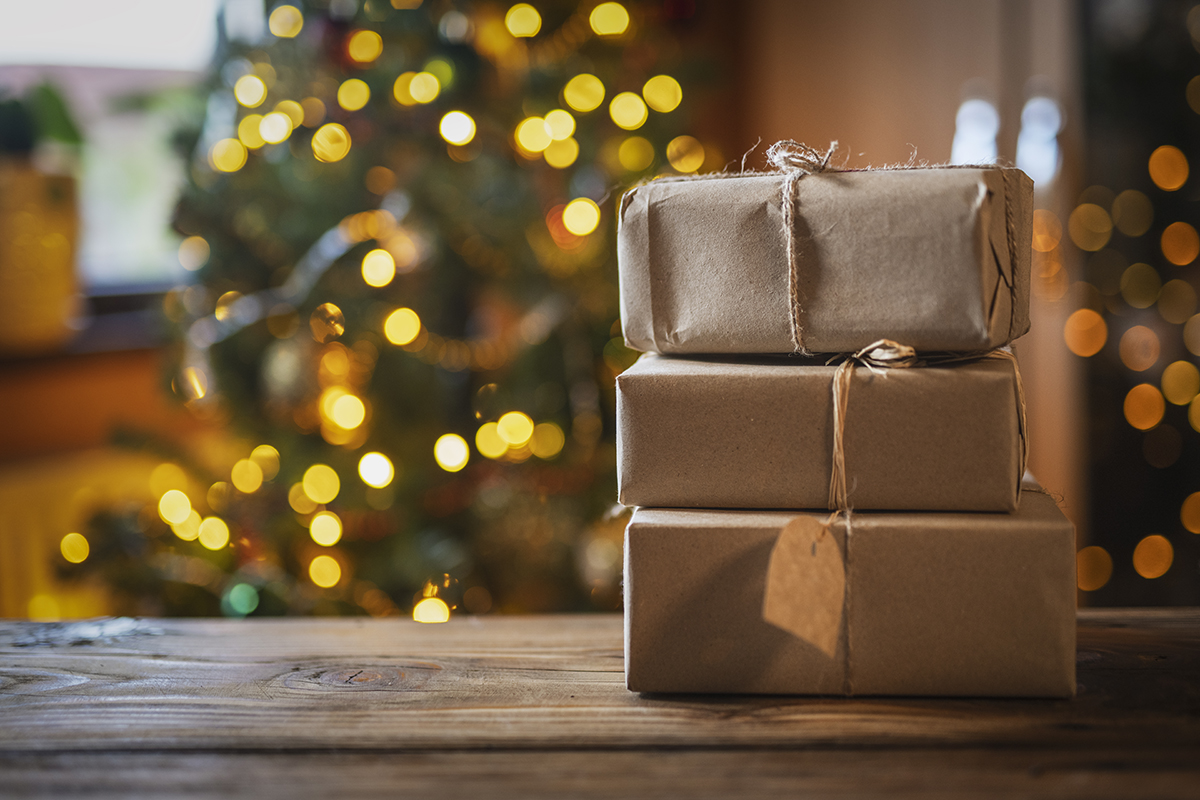 Following this year's COP26, we are all aware of how important it is to make every effort to protect our fragile environment and be more sustainable in everything we do. But what about Christmas, when all the usual rules tend to be forgotten?
With a little planning, we can avoid the potential for single-use plastic, waste, overconsumption and mass shopping at Christmas. We can reuse and recycle much more – and save money as well as do our bit for the environment.
Get a real tree
The surprising fact is that real Christmas trees are much better for the planet than artificial alternatives. They are natural after all – and you might need to use your fake fir for 20 years for it to work out greener.
If you buy a tree, go to the British Christmas Tree Growers Association website to find out about growers in your area. Also look out for the Grown in Britain label or Forest Stewardship Council (FSC) seal of approval, which guarantee your tree has been grown to the proper environmental standards.
To be really eco-friendly you can rent a tree, which will be collected and replanted in January. But if that seems a step too far you can go to recyclenow to find out drop-off points in your area, where your old tree will be recycled into chippings for local parks.
Make your lights eco-fantastic
You'll want to light up your tree. If the ritual of dragging the lights out of the box where they have been for the last year and untangling the wire does not end with a functioning string of lights, it is time to look at replacing them.
The replacement may be due anyway. LEDs are far better than traditional twinkling incandescent lights because they use up to 80% less energy. It has been calculated that if every UK household swapped all their incandescent lights for LED equivalents, we could save more than £11 million and 29,000 tonnes of CO2 over the 12 days of Christmas alone.
Wrap up
Christmas wrapping looks pretty, but some can be pretty impossible to recycle. To see if it can, use the scrunch test. Scrunch up the paper in your hands and then let it go. If it stays scrunched then it can be recycled but, if it unfolds by its own accord, it probably has plastic materials or coatings, meaning it will have to end up as a landfill or be incinerated.
You can get recyclable wrapping, itself made from recycled paper and printed with water-based inks ** ** to reduce pollution. You can find as great range here – and help wild birds, as well as help protect the environment.
Alternatively, use recycled brown paper, tied up with string. It is not as colourful, but it has a great traditional look.
Play your cards right
You can send seasons greetings without it costing the planet. Cards with the Forest Stewardship Council (FSC) mark are made with paper produced sustainably and ethically.
But for real festive eco fun, try a plantable card. You can find cards here that contain wildflower seeds, ready for the recipient to sow – the perfect way to recycle.
Go crackers
Crackers make a bang, contain a silly hat and an even sillier joke and a gift that will probably get left on the table. Then they just add to the Christmas waste mountain. A better idea might be to replace single-use crackers with reusable ones. You can put in gifts that are worth having and personalise the crackers, so everyone gets something appropriate.
Don't worry if you have to recycle the joke too. Ordinary crackers have been using the same jokes for years…