Hot tips for the cold season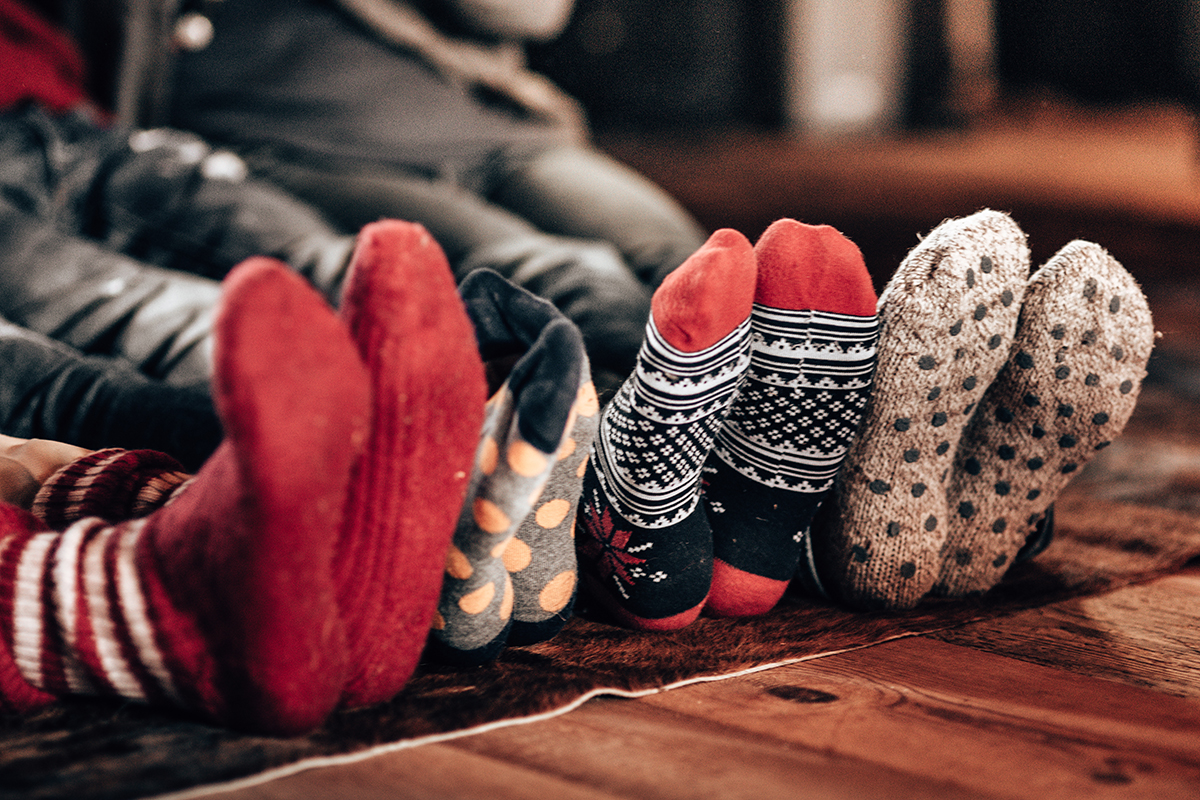 Global warming can paradoxically mean winters are much colder.
But we can't just click the central heating up another few degrees. It will only make carbon dioxide levels worse – and besides, this winter, energy costs are rocketing. ** **
We've put together five hot tips to keep you warm this winter - without breaking the bank!
Tip 1 - layer up
Every home has central heating these days – which makes us all forget that we all have central heating of our own. Clothes keep us warm by trapping layers of warm air near the skin. If room temperature is around 10C, if you wear a t-shirt the air next to your body is slightly warmer, around 15C. It will still feel cold if you are sitting around – but adding a light wool jumper brings you up to around 18C, which most people find comfortable. Swapping the light jumper for a thick wool one raises this to a cosy 20C.
So don't turn up the central heating in your home, turn up your own. You could save £80 a year for every degree on your thermostat you don't use.
Tip 2 - Eat up
Its natural in winter to crave food that will provide comfort – it's your body telling you what it needs. You don't have to spend a fortune and you can stretch your grocery budget by focusing on foods that are high in nutrients like beans, legumes, whole grains and vegetables.
A slow cooker or crockpot can be a large pot in the oven or a plug-in appliance – but they both let you slow cook meals while you're out, retaining the nutrients in meats and vegetables. Slow cooking can deliver an intensity of flavours due to the slow nature of the cooking process. It's also a great way to cook cheaper cuts of meat. Read some tasty recipes here.
Soups are warming, provide comfort, are full of nutrients – and are easy to make. Tomato, potatoes, leek, pea and ham, chicken, French onion or cauliflower…the list is endless, and you can make a big batch and freeze portion-sized bags ideal for microwaving when you come in.
Tip 3 - Get up
When it's cold out it is always tempting to become a couch potato in the warm – but staying active boosts your circulation and helps you keep warm. If you are sheltering from the cold and binge-watching a box set, move around at least once an hour. Even just light exercise like this will help you stay more comfortable.
Tip 4 – Tune up
Tune up your home heating just like you would an old car. Bleed the radiators, make sure you have draught proofing on doors and windows and look at your loft. Loft insulation is easy to arrange, and you might even be able to get a grant to help pay for it.
Tip 5 - Wise up
The smart way to stay cosy is to not fix your energy bills
The energy market is in crisis and energy firms are going bust – in part because they are forced to sell you energy substantially below its cost price, thanks to the energy price cap on standard variable tariffs.
So energy companies want you to fix your energy price. But they might not explain that they want you to do it at rates 30%+ more than the price cap, which is guaranteed until April. But ignore what they say. If you receive letters and marketing from them, you'll probably be on the price cap already. If your fix is coming to an end, or your provider has gone bust you'll automatically be moved to the price cap.
You can see how much you might save here. It could be a big help keeping cosy this winter!