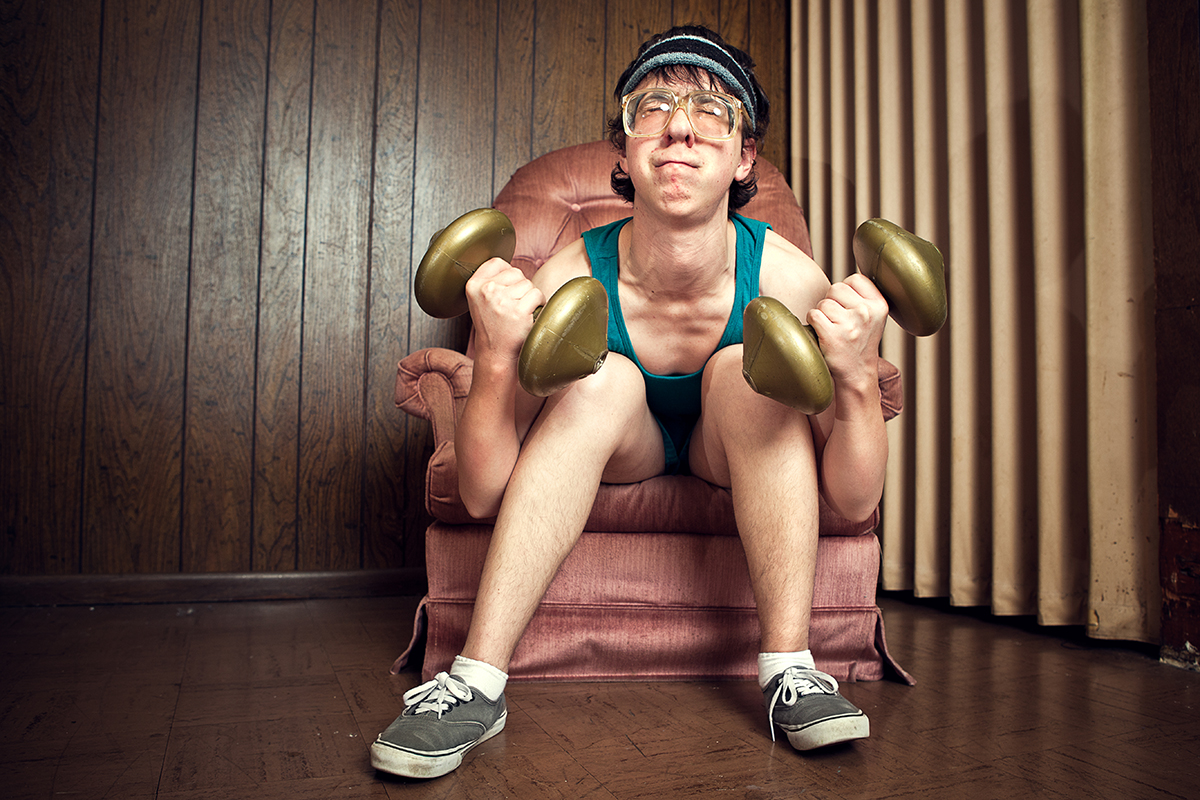 Exercise is for the whole year, not just to get trim for the beach - and getting fit for free isn't as big of a workout as it may seem. Make 2019 your ultimate year to get fit, feel great and save while you're doing it!
Get video fit
YouTube is packed with fitness tutorials and workout videos – and they're all free to access. For a vigorous calorie burn, Danielle Peazer's eight-minute dance workout is intense but fun. For a more sedate solution, work on your balance with Tara Stiles's beginner yoga.
Buy (or borrow) a workout DVD
If you prefer to go old school (and get away from the computer), try an exercise DVD. You can get hold of them for good prices on eBay and Amazon. You could also ask if your friends have copies you can borrow. Davina McCall's DVDs are easy to follow and Joe Wicks is known for his awesome, user-friendly workouts.
Try the gym – on the cheap
A free gym membership might sound too good to be true, but there are shrewd moves you can make. Many local gyms offer free trials for their classes, or give out a free gym day pass. Also look out for free introductory offers, then move to another gym when your free pass runs out. Ask if free or discounted gym membership is available through work. Or if you're already a fitness buff, there may be opportunities to teach a class at a local gym in exchange for free membership.
Take the plunge
Swimming offers great all-round exercise. Some local leisure centres run free or affordable programmes teaching adults how to swim and, if you're already a proficient swimmer, membership is usually much more affordable than at a private gym or spa (if you swim frequently enough, you'll save a packet). When the weather warms up, open water swimming is free – and there's nothing quite like plunging into an icy lake, or swimming in the sea.
Make use of the park
You may have grown out of the swings and slides, but your local park could be a goldmine in terms of getting fit for free. As well as running tracks and wonderful walking opportunities, many parks have free gym equipment, tennis courts and ample space for football and cricket. Check Our Parks, an app which brings free, group exercise to local parks, to see if they offer classes in your area.
Free Fitness Apps
Getting fit has never been easier, as you can find workouts at your fingertips in seconds. We've broken down some of the best fitness apps for all your healthy needs…
Free Fitness Workout Plan Apps
Working out can be hard if you don't know where to start, but there are many free apps on the market that can help you plan your sessions.