Garden furniture – without the cost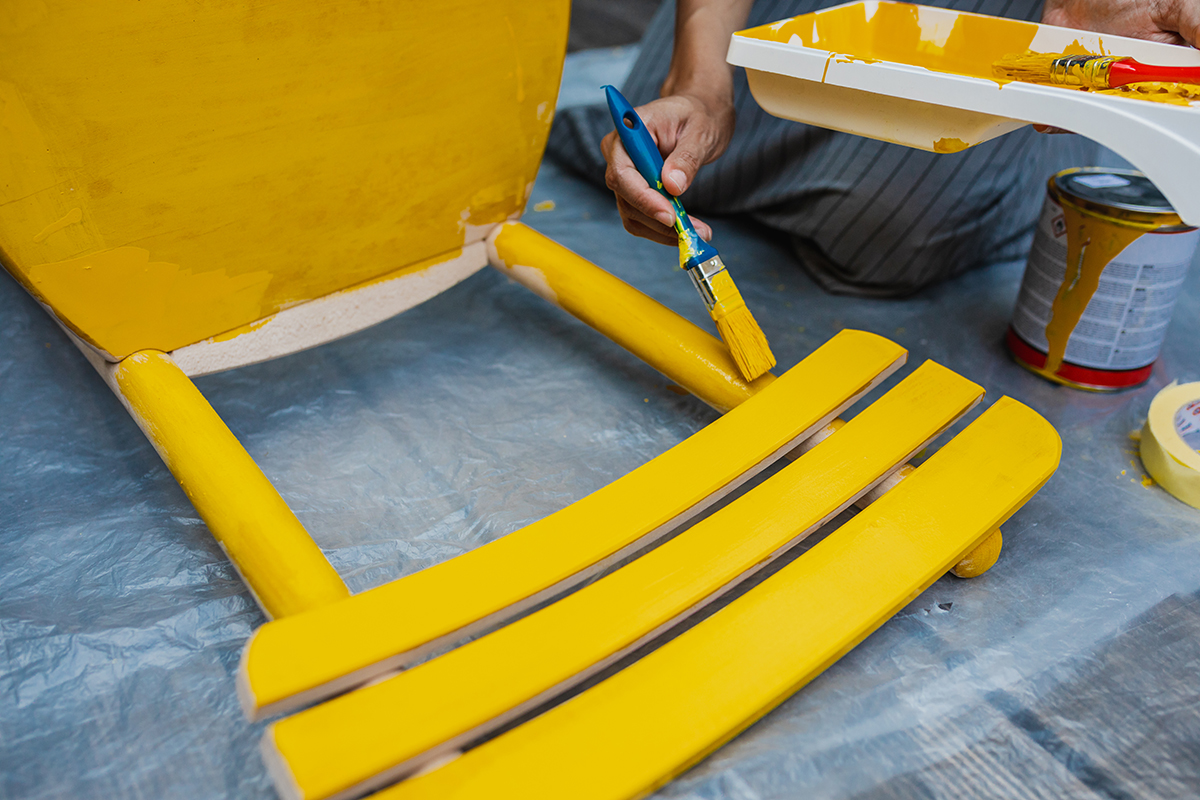 With airlines making foreign holidays into a bit too much of an adventure, and money tight for everyone, many of us are deciding to make the most of our gardens this summer.
A meal on the patio or a glass of wine in the shade might be perfect, and even more fun if you have friends round.
But if it means dragging that old deck chair out of the shed and brushing the spiders off a camping table you inherited, it may not be quite so appealing.
An outdoor dining set is a quick and easy way to turn your unused patio into an extension of your home. There are sets for almost every outdoor space, from neat, café-style chairs and tables that can fit a balcony to sturdy, wooden outdoor suites that will seat your whole family plus friends.
You can even add a parasol when the sun is hot, or a burner or chimenea for the evening. The trouble is that smart and comfortable garden furniture can be expensive. John Lewis have some very attractive sets for prices up to £4,300.
The good news is that you don't have to spend that much to sit out in style.
Head to your nearest IKEA, and you can find a folding dining set for just £250. It's real wood – or you could pay even less for a metal set. Prices start at just under £50 for a bistro style pair of chairs and table. Argos have one for even less – although they claim to be selling out fast. It might be worth looking at B&Q too.
But what can you do if you are really on a budget?
The answer is DIY – and pallets. There are several retailers selling pallet furniture – which proves that the pallet look is on trend - but you can build pallet furniture yourself.
Old wooden shipping pallets are easy to scrounge. Upcycling and repurposing them is a great way to help the planet and create a bespoke piece of garden furniture that fits your space perfectly.
No, they will never look as though you spent a fortune on them, but with bright outdoor paint and some contrasting cushions they can look great in an informal garden. They are tough enough to deal with the most energetic children, and weatherproof too – unlike sets you buy, you can leave them out and use them all year round.
Start by sanding your pallets down and smoothing out any rough edges. Use a paint roller to apply 1-2 and leave the paint to completely dry.
Then start assembly. A table is just two or three pallets stacked up, but you will need to screw them together to keep them stable.
A chair from wooden pallets is a little more demanding. You will need to cut your pallets down to size – a handsaw will make short work of the cutting – and stack the sections up to the height you want. Use another pallet section create the back rest, and if you are feeling really creative, you can add arms. Finish off with some cushions. If you want to expand your chair into a settee its just a matter of adding more sections, and with a bit of ingenuity you can assemble a corner sofa to relax and unwind on.
Homebase, Tesco and many other retailers sell special pallet furniture cushions that are sized to fit on top of the pallets.
Once you get the hang of pallet DIY, you can build a bar, planters. You can find some inspiration here – but the only limit is your imagination, so get your tools, and get imagining!