Cut the cost of your flu jab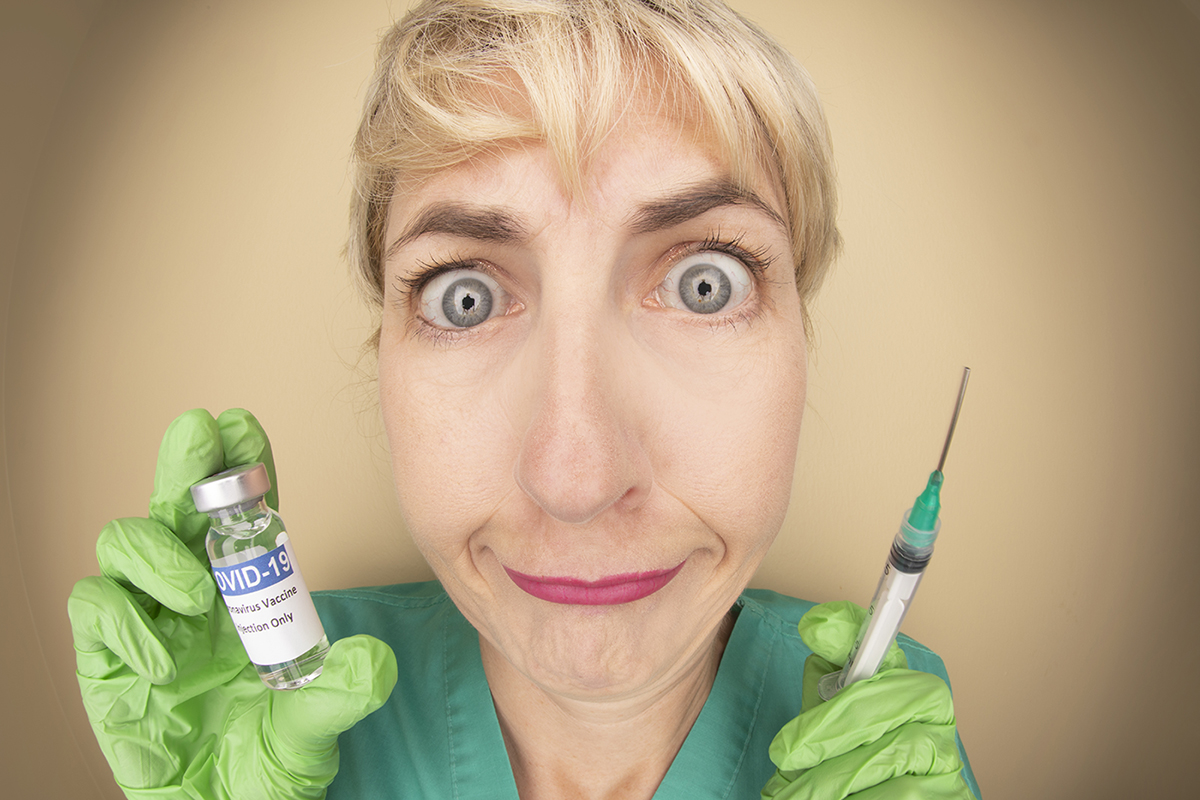 We all hope that Covid is finally on the way out, and not going to ruin another Christmas.
But we shouldn't forget that it is not the only threat to our own and our family's health over winter. Flu is waiting in the wings, and remember, it changes every year. This year according to some experts, we could be in for a particularly virulent strain. What's more, because of the coronavirus lockdowns, as a population we have lowered our immunity to the flu virus.
So getting the flu vaccine is vital this winter. The good news is that it is possible to save money on getting a jab – or in some cases even get it free.
Who can get a free flu jab?
The Government are offering millions of flu jabs this year which means you can get a free flu vaccine on the NHS, if you fall into one to the at-risk groups -
You are aged 50 or over by 31 March 2022
You are pregnant
You are in primary school or secondary school up to Year 11
You are between the ages of six months and 17 years with long-term health conditions
You are a health or care worker with a registered residential care home, nursing home, hospice, or home care organisation
You suffer from a severe long-term health condition such as severe asthma or diabetes
You care for someone whose welfare may be at risk if you fall ill.
You are a close contact of an immunocompromised individual
You'll also get a free flu jab if you're an NHS-employed frontline healthcare worker.
You can get your free jab at your GP surgery, a local pharmacy that offers the service on their behalf or through your midwife service if you are pregnant.
If you don't fall into one of the groups you could ask your employer if they have any plans to provide flu jabs. Many larger businesses and organisations are worried about a flu pandemic and providing free flu jabs to their workforces.
Where to go if you have to pay
If you don't qualify for a free NHS flu jab, you can pay a small fee to get the jab at many pharmacies – including supermarket pharmacies.
Asda
Asda has a pharmacy service in 255 stores nationwide. Its flu jab costs just £8, making it one of the cheapest options outside the NHS - which they also offer.
Their flu jab service is available for customers aged 12 and over and in good health – and you can book a flu jab appointment at your local Asda pharmacy.
Morrisons
Morrisons has also confirmed that all of its stores with pharmacies offer flu jabs. They will also cost £8 and you can book an appointment at your local store or drop-in, but due to the high demand for flu jabs, they advise advisable booking in advance. Use the store finder to find your local store and check that it has a pharmacy.
Tesco
The flu jab at Tesco still costs £9 – the same as last year. It's available at selected Tesco pharmacies from around 370 stores. To find your nearest Tesco, use their store locator, and you can book an appointment online here.
Superdrug
Superdrug has announced thatits flu jab will cost £13.99. They are aiming to offer a walk- in service, but you can book a flu jab appointment by going in to your local Superdrug or via their pharmacy app.
Boots
Boots cover the country, and this year their flu jab will cost £14.99. You can book your appointment online and use their store locator to help you find your local pharmacy.
Lloyds Pharmacy
The Lloyds Pharmacy flu jab costs £14.99. You can book flu vaccine appointments online here, and find your nearest pharmacy, use their store locator.
Your local pharmacy
Your local independent pharmacy may be able to offer a flu jab. You can find pharmacies in your area with this NHS finder. Prices may vary – so it is always worth phoning first.
Remember, it is always worth booking, and getting the protection you need sooner rather than later may be a good idea. Last year, several pharmacies and supermarkets had to restrict flu jab bookings due to high demand. Don't put your own or the health of your loved ones at risk!