Does the dentist bill hurt worse than the drill?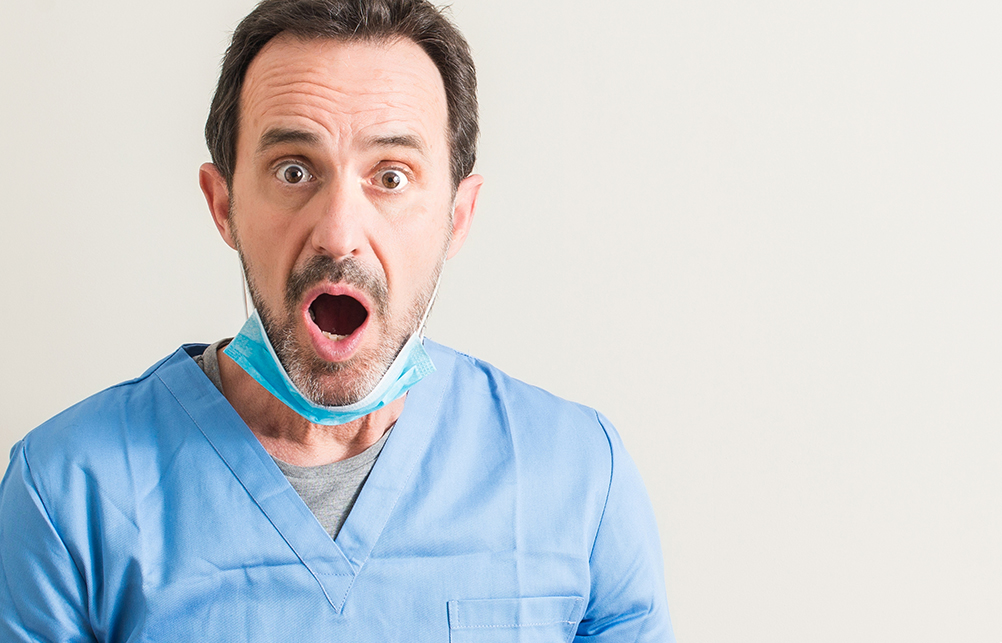 It is a sad fact of life that we need to visit the dentist.
No one likes going, and recent studies have found that as many as 20% of patients suffer real pain because they have extra sensitivity, due to a different nerve supply to their teeth.
But we know that however much it hurts, we need check ups and fillings, or the pain will be worse in the end – not to mention we might lose those teeth altogether.
Of course, the real pain from the trip to the dentist may not be the result of the drill – but from the bill they present you with afterwards.
It used to be a fear of the dentist that kept us away from the dental chair but today it is more likely to be the cost of dental care
Teeth are costly
Dental treatment in England and Wales is split into two - NHS and Private – although confusingly, the same dentist may offer both.
It is important to understand what type you are getting.
NHS dental care is subsidised by the government. This means that some of the cost of looking after your teeth is paid for you by the NHS. But the budget for NHS dentistry is small and you may have difficulty finding an appointment for NHS treatment.
You will still have to pay, unless you are receiving certain benefits. There are 3 NHS charge bands:
Band 1: £22.70 Covers an examination, diagnosis and advice, and an x-ray if needed. This will also cover any emergency treatment.
Band 2: £62.10 Covers treatment such as fillings and extractions.
Band 3: £269.30 Covers more complex procedures, such as crowns, dentures and bridges.
There are tools online that can help you find an NHS dentist. Dental surgeries will not always have the capacity to take on new NHS patients – you may have to join a waiting list, look for a different dentist, or be seen privately.
With private dental care, you must fully cover the costs of treatment, either out of your own pocket, or through a finance plan or dental insurance.
The dentist may set his or her own rates which can vary a great deal, but by comparison, an amalgam filling that would be a flat £62.10 could easily be £100-£150 with a private treatment.
So why go private?
There are two reasons to go private for your dental treatment.
You may have to travel miles to find an NHS dentist at all. When you do, he or she may not be able to offer the treatment you want. When you go private, you can ask the dentist to do whatever it is you want. Whitening for example is never provided by the NHS. You may need it to be confident enough to smile, but the NHS don't see it as medically necessary.
Private dentists use materials and products which ensure the most attractive possible results and put as much emphasis on the cosmetic side of the results as their functionality.
Dealing with the costs
The good news is that there are several ways you can prepare for these costs.
If your teeth are generally in good condition, a plan from the likes of Denplan or Practice Plan can be bought directly from the dentist. You pay a monthly fee, determined by the current state of your teeth spread the cost of treatment. If your teeth and gums are healthy, you can expect to pay about £15 per month, but if your oral hygiene is poor or you have a lot of work for the dentist to do, your monthly premiums could triple.
Neither policy covers prescriptions, orthodontics, implants or cosmetic treatment.
If this proves too expensive for your particular set of toothy problems, it may be cheaper to have a stand-alone insurance policy. You pay a monthly premium but there is usually no need for an oral assessment and you can claim for general treatment, and injuries.
Cover from Boots for example starts at £11.47 a month to cover NHS cover, or £24.40 per month for Private dentistry. You will have to pay for a proportion of the cost of treatment. Most dental insurers set maximum annual payouts and cover only a fixed percentage of the treatment cost
Dental insurance plans don't cover cosmetic dentistry so you can forget about claiming for a new Hollywood smile, but at least the pain of paying for the treatment you need should be reduced.