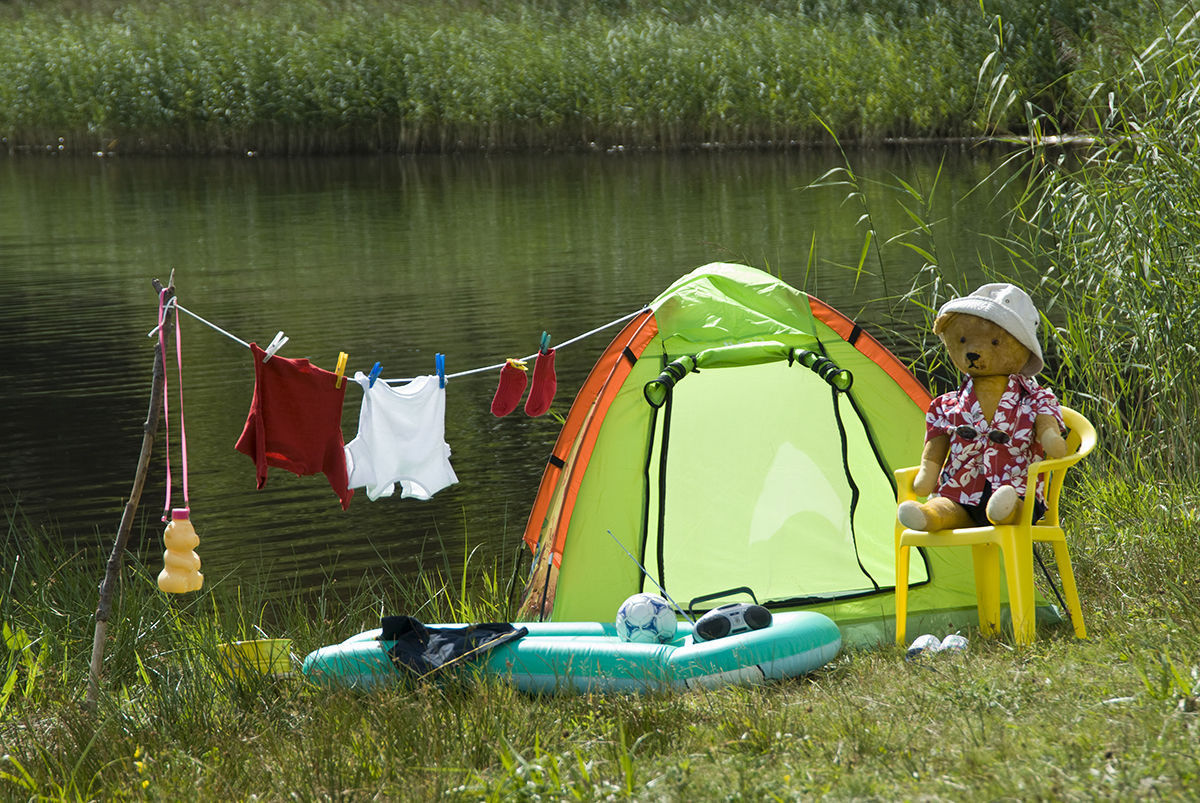 Forget pricey glamping getaways. Here's our guide to family camping breaks on a budget…
Everyone wants to get away for a summer break, but steep airfares and hotel rates can mean a basic family holiday costs a fortune. Have you thought of a good old camping trip? It's an underappreciated, cheap alternative with twice the fun.
Think toasting marshmallows on campfires, sleeping under the stars, kids riding bikes in fields with new friends and getting the whole family back to nature. You don't have to fork out on a high-tech tent to enjoy camping – here are a few money-saving tips to help you on your way…
Book your pitch in advance
It's tempting to book your camping pitch last minute to ensure good weather but, unsurprisingly, the good pitches go fast - best to book as early as possible to bag early-bird rates and a great spot. A standard pitch costs around £20 a night for a family of four. UK holiday parks such as Haven and Park Resorts often have great discounts for booking in advance.
Plan your feast
Camping pros are organised when it comes to food and drink. First get yourself a large cooler box and a few ice bricks. You'll also need a camping stove or disposable barbecue for cooking. Hit the supermarket before your trip to stock up; good buys are non-perishables like tinned tuna and beans and dried foods such as pasta and rice. Check in advance that your campsite has a place to refreeze cooler bricks so you can rotate yours. Many campsites will have a small shop for fresh produce such as eggs, milk and bread.
Prepare to rough it
To really keep costs down, go off grid. Seek out quiet campsites away from big towns, popular beaches and tourist attractions - their nightly rates are often lower. You can save further costs by forgoing a pitch with electricity. This is a true back-to-nature experience which the kids will adore -and you can enjoy the peace and quiet.
Look out for deals on equipment
Camping gear needn't cost a bomb. Supermarkets sell low-cost good-quality tents and basic camping equipment like pots, pans and airbeds. If it's your first camping trip you could 'try before you buy' and borrow a tent from a friend and test it in the garden before investing in all the kit. Websites like Gumtree and eBay sell cut-price second-hand equipment, so check online before second-hand shops.
Try camping abroad
Too scared to risk the British weather? Eurocamp offer fantastic, affordable holidays in 13 European countries including France, Spain and Italy and the best bit is you don't need your own equipment. All you do is rock up to a ready-made tent complete with separate sleeping compartments and self-catering area - luxury in the camping world. Keep costs down by driving from the UK and hopping over the channel on the ferry, which all adds to the fun experience.
The offers are subject to changes made by the provider.
Happy camping!